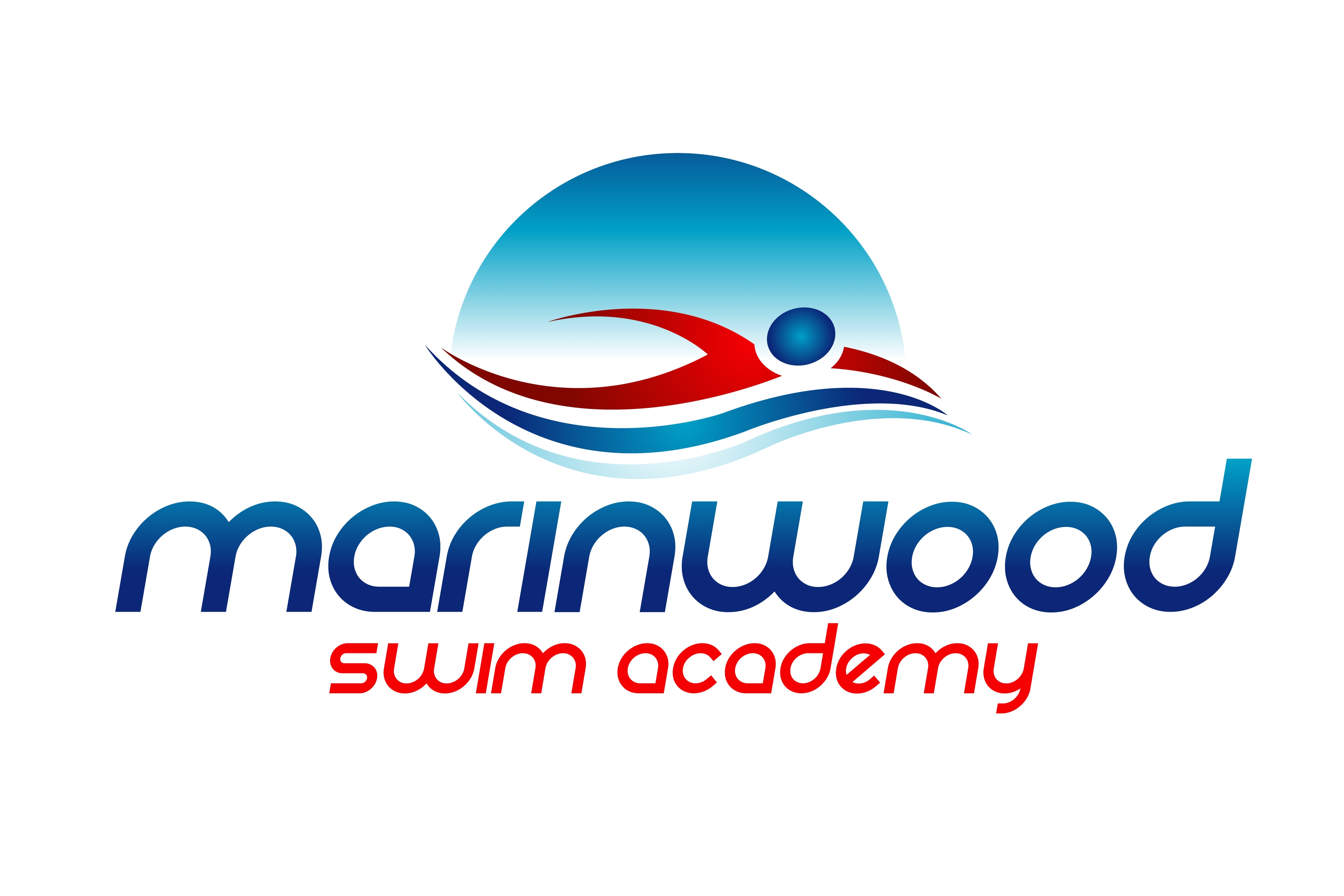 The Marinwood Swim Academy offers 9 sessions of Group Lessons during the summer. Group Lessons are for ages 3 and up, but for parents of younger ones we offer Parent Tot classes (6 months - 3 years) throughout the summer. See "Group Lesson Levels" below to find the right level for your child. Please visit our Swim Lesson Frequently Asked Questions page for helpful hints on how to find the right class for your child. For the lowest levels we offer a one-to-one ratio by utilizing individuals from our Guards in Training (GIT) program to assist the instructor (morning lessons only). Space is limited, so sign up early.   
Group Lesson Times, Dates and Fees (all levels offered at each timeslot):

Registration for Summer Group and Private Lessons opens:
Residents: Monday, March 14 at 9:00am
Non-Residents: Thursday, March 17 at 9:00am
Monday -Thursday, 30 minutes
10:45-11:15am 

11:20-11:50am
Dates:
Session 1: 6/13-6/16
Session 2: 6/20-6/23
Session 3: 6/27-7/1
Session 4: 7/6-7/8 (Monday class 7/4 moved to Friday 7/8)
Session 5: 7/11-7/14
Session 6: 7/18-7/21
Session 7: 7/25-7/28
Session 8: 8/1-8/4
Session 9: 8/8-8/11

Fees:
Pool Member: $67/wk
Non-Member: $84/wk
Group Lesson Levels:
Level 1 – Guppy
For Beginners
"The water holds you up" – letting the water support you; becoming comfortable in the water
Goal:  Floating unassisted with face in the water for 5 seconds 
Level 2 – Sea Horse
For kids who can comfortably float on their own 
"From buoy to boat" – pushing off, gliding, adding freestyle arms and legs
Goal:  streamline glide on front into freestyle arms and kicks (2 yards)
Level 3 – Otter
For kids who can swim 5 yards of unassisted freestyle, can comfortably float face up
"Different strokes for swimming folks" – Full freestyle; full backstroke; dives
Goal:  10 yards of freestyle and backstroke with correct technique
Level 4 – Sting Ray
For kids who have mastered freestyle & backstroke; can comfortably dive from kneeling
"Done with the Basics" – breaststroke; butterfly; standing dives; deep water
Goal:  10 yards of breaststroke and elementary backstroke with correct technique; treading water
Level 5 – Shark
For kids who have mastered breaststroke and elementary backstroke
"Becoming a Pro" – Full butterfly; sidestroke; flip turns
Goal:  10 yards butterfly with correct technique; 50 yards all other strokes with turns and dives
Parent Tot Lessons
Parent/Guardian participation in the water is required. This class is an introduction to the water through song, games, and water activities. Parents will learn how to encourage their children in the water, as well as learn about safety in the water. This class if for ages 6 months through 3 years of age. Approved swim liners are required for children. Liners are available for $12 at the pool.  See dates and times below.
Days & Time:  M-Th, 11:20-11:50am
Only available for Sessions 2,5, and 8
Special Needs Lessons
All Group, Private, and Parent-Tot Lessons are open to individuals with special needs.  The Marinwood Pool is equipped with a hydraulic lift for individuals who need assistance entering and exiting the pool.  Please contact John Paul Kessler at jpkessler@marinwood.org or 415.479.0775 if you or your child have special needs that require individual attention.  Marinwood will try to reasonably accommodate special needs requests.